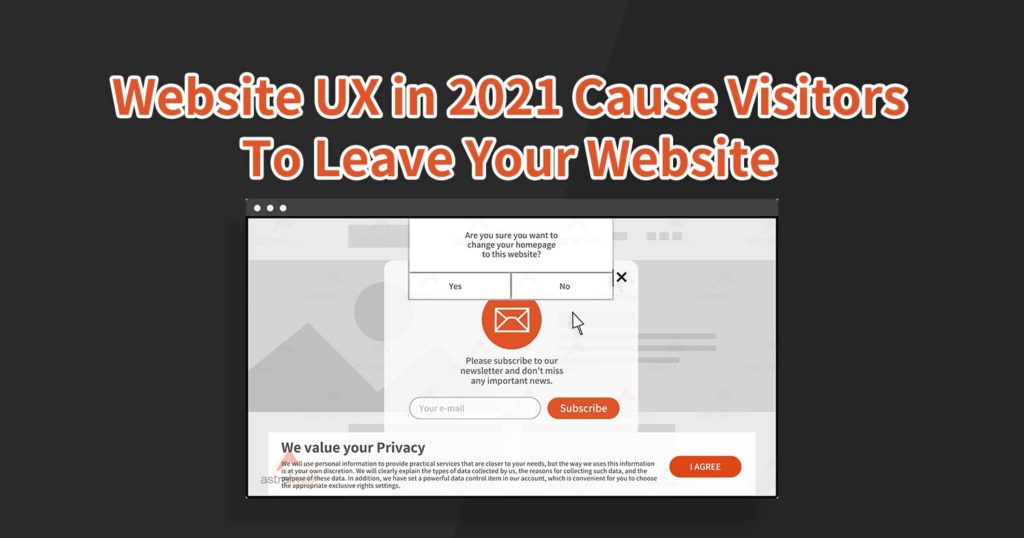 As the growth of internet and technology, most websites today are using all types of popups to display deals, track performance, provide latest news, or make sure users understand the services that your website are providing etc. However, the more popups you use, the more likely it would bring a negative effect to  your users, causing them to leave your website, and decrease conversion rate.
Here's an example of the most common popup display types you'd see in most websites in 2021. Is your website using any of these popups as well?
Astral Web specializes in website designs that are user experience friendly. Contact Astral Web today to help optimize your website user experience, improve session durations, and increase conversion rate!