Here's a straight-forward step by step guide on how to Install WordPress 3.6/3.7
We are always happy to answer any questions you may have. Let's begin!
Install WordPress on Server
Step 1: Download WordPress
Go to wordpress.org and click on download to get the latest wordpress files.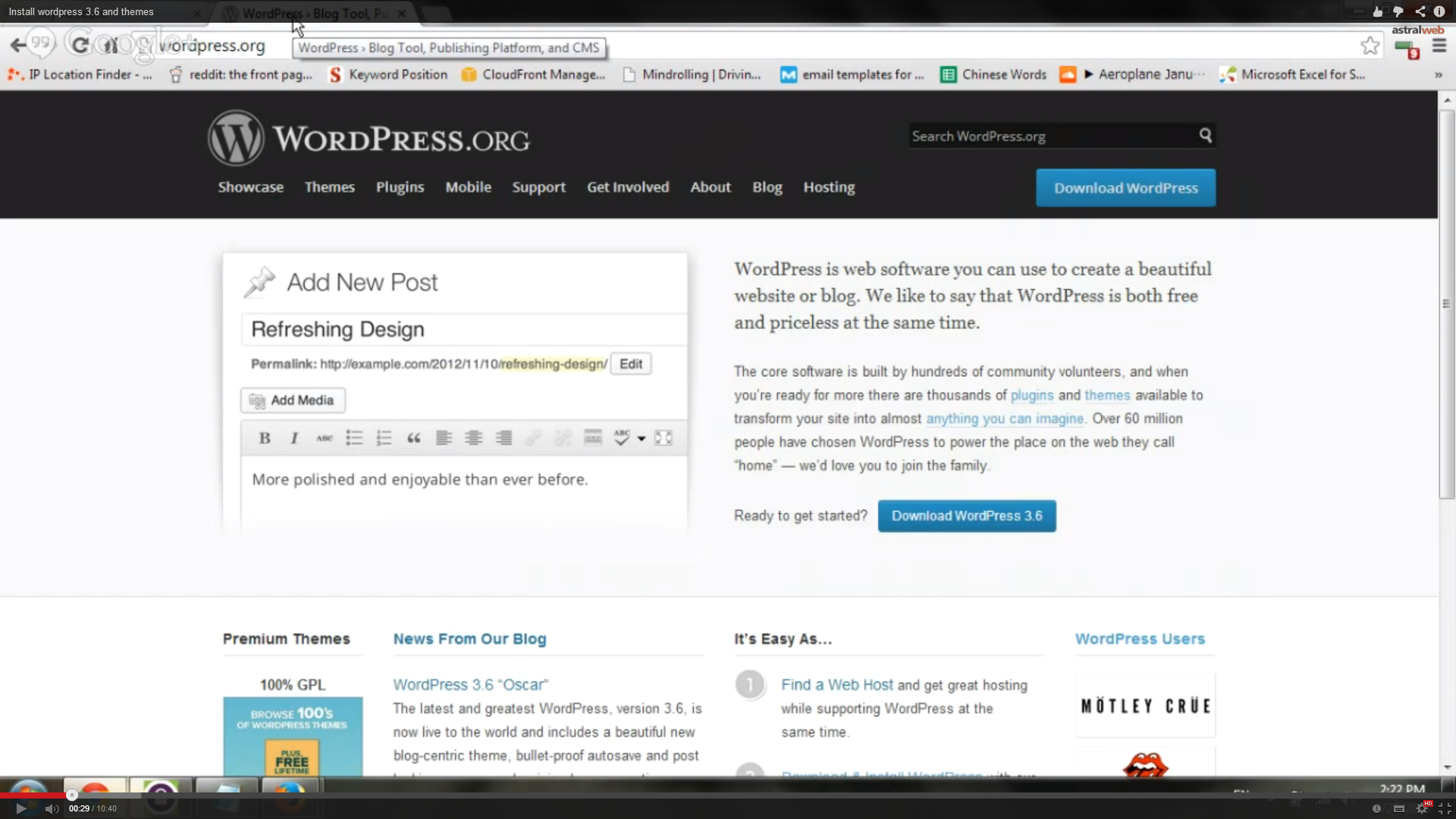 Step 2: Upload WordPress to Server
Use your favorite FTP client to upload the files to your server. If you have downloaded a compress file, you'll have to unzip it.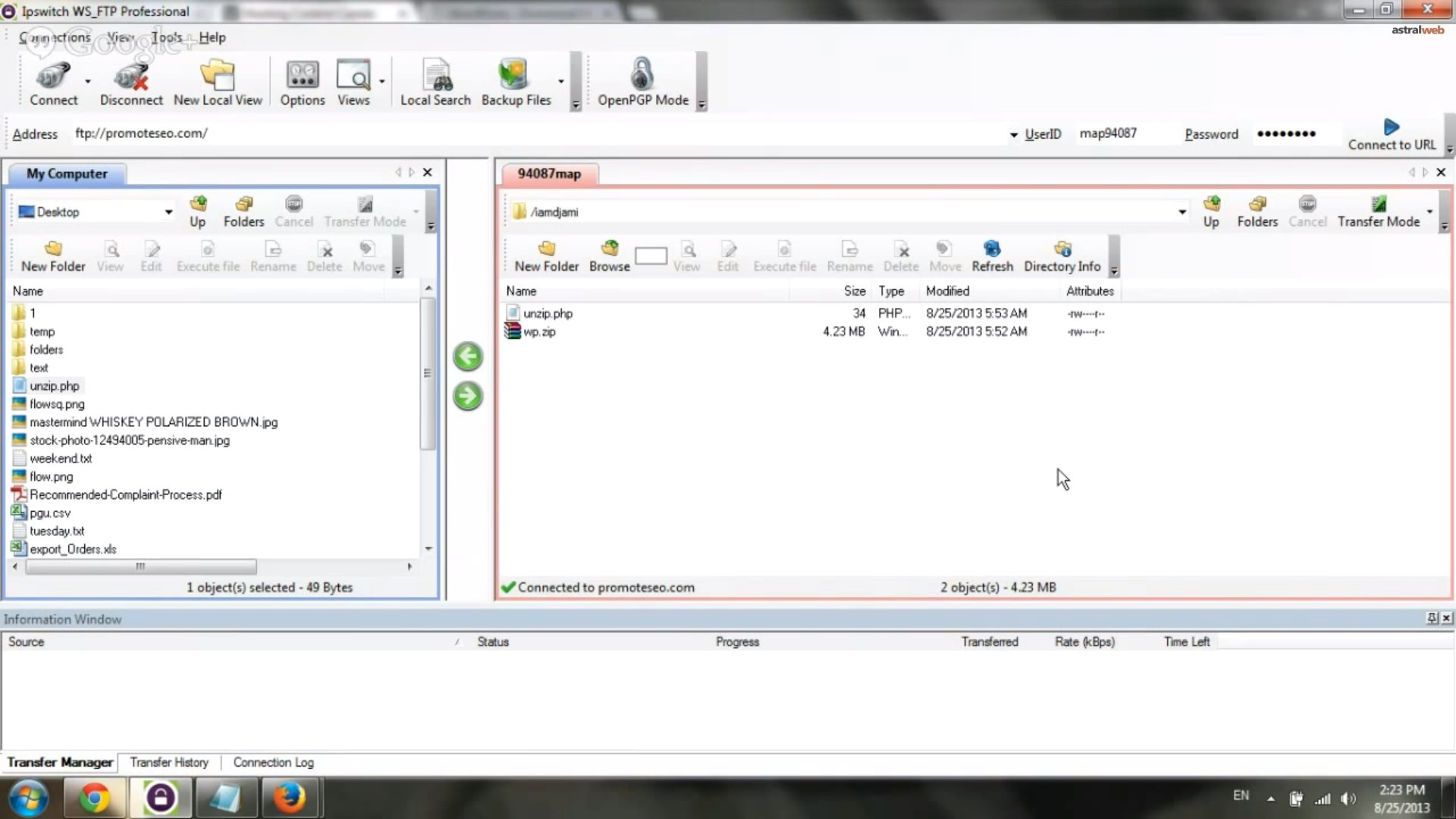 Step 3: Setup MYSQL Database
Go to your hosting database section and add a new database. Don't forget to write down your login information.
* username, password, database name, hostname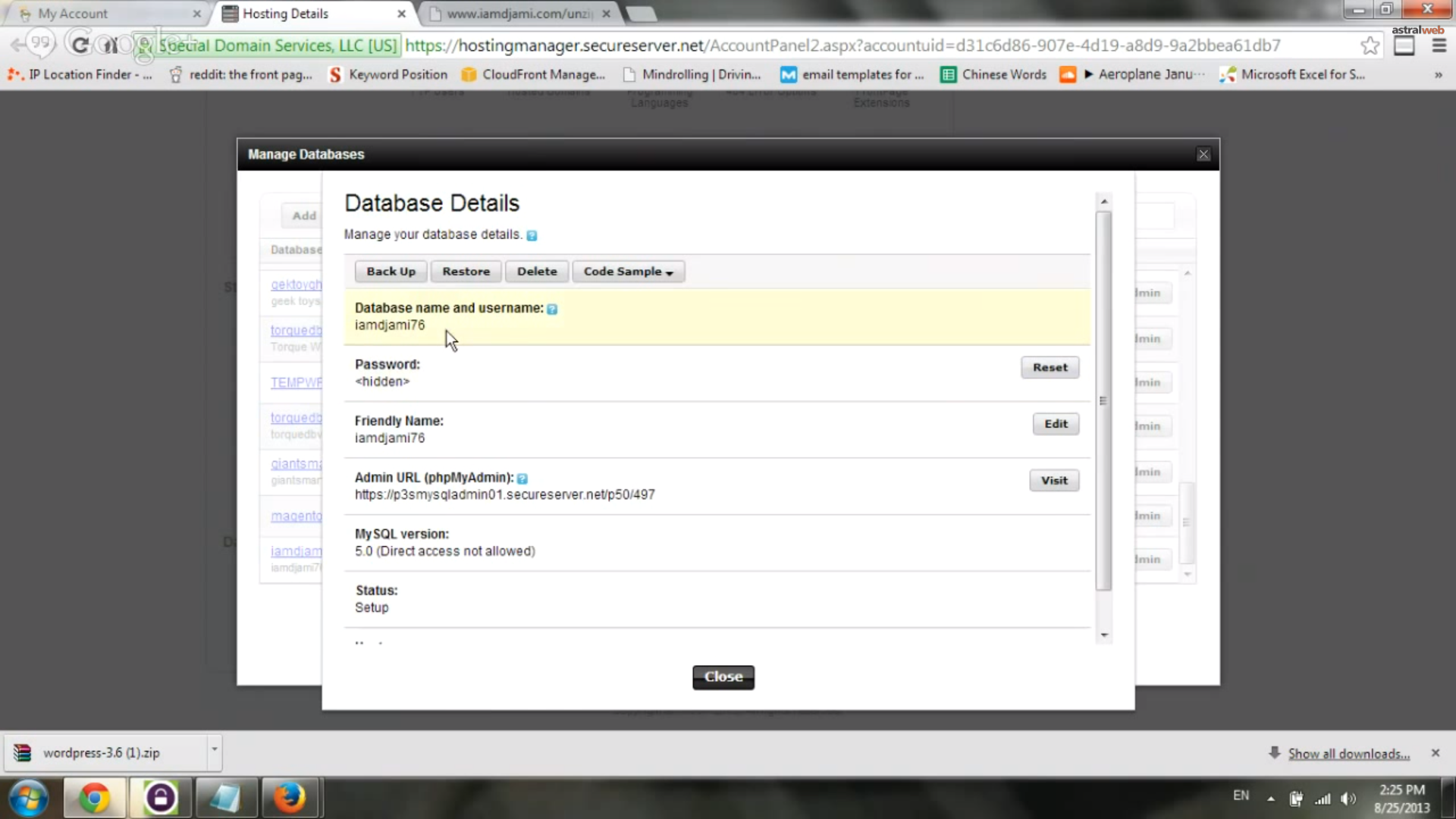 Step 4: Define Connection information for WordPress
Go to your server via your FTP client and edit your wp-config-sample.php file. Replace file with your username, password, database name and hostname.
After you have completed filling up information, rename the file to wp-config.php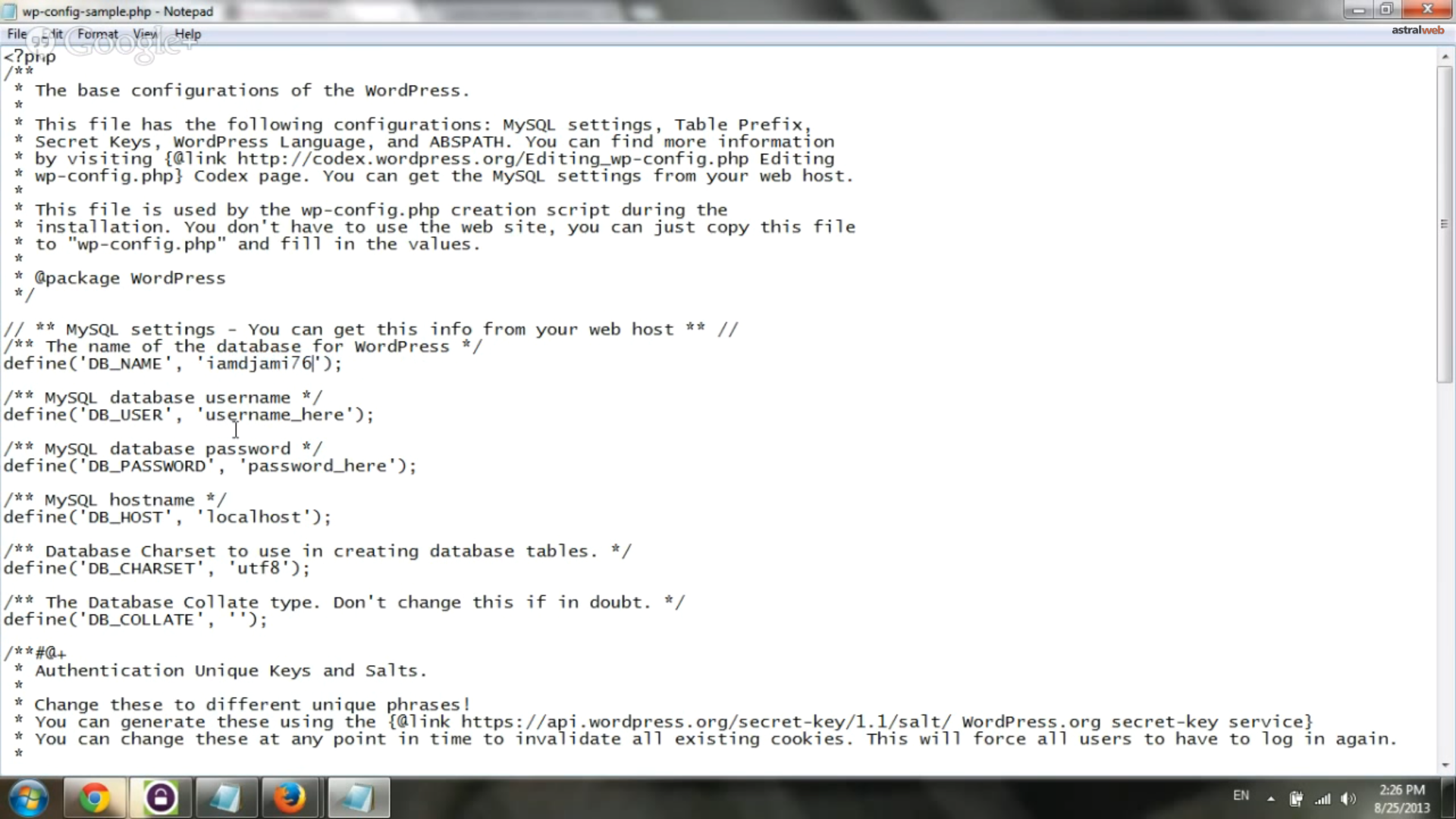 Step 5: Start Installing from browser
Go to your browser and visit the url of server you have placed wordpress on.
You will arrive to a setup screen. Fill out all information and don't forget your username and password.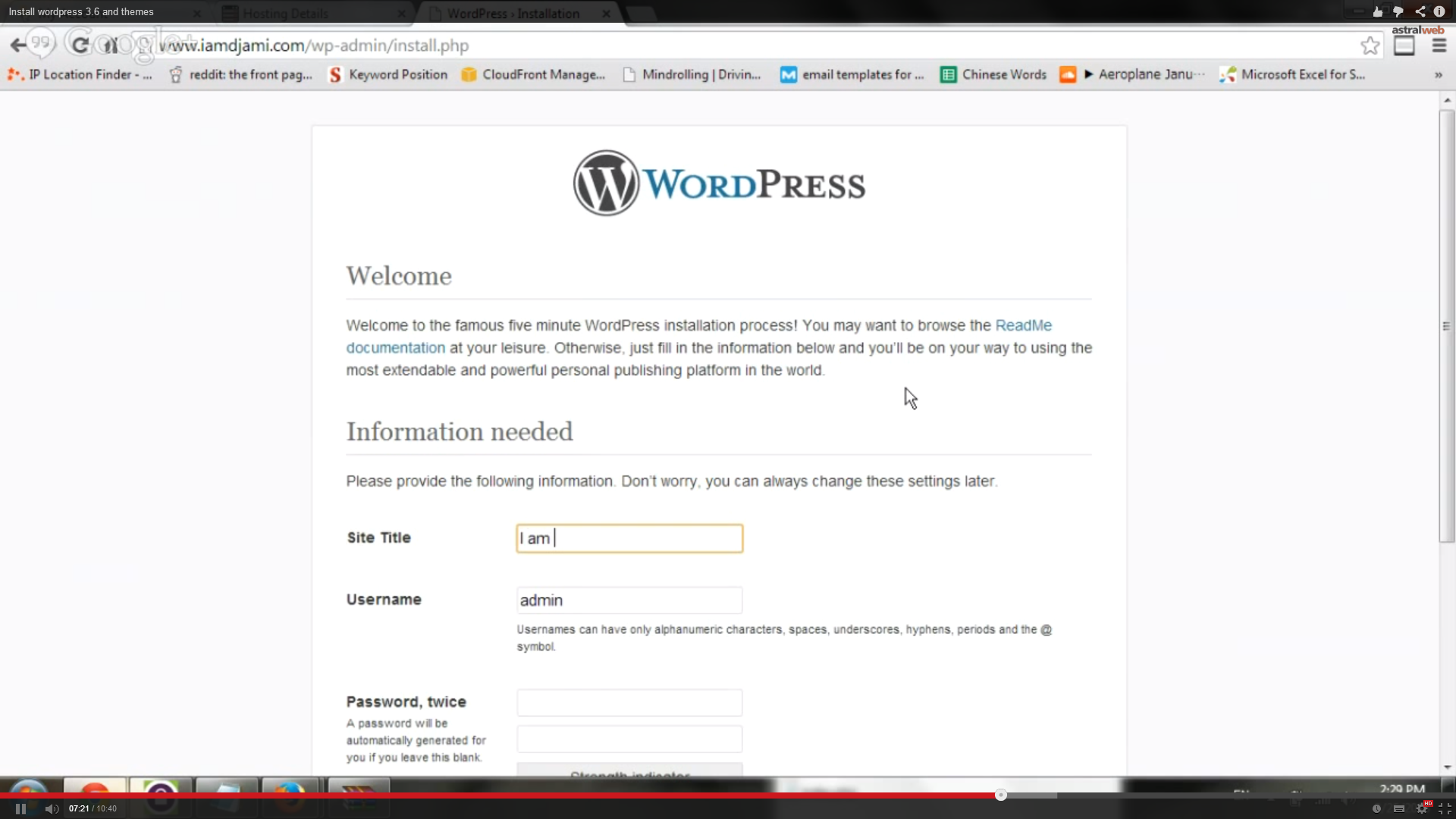 Step 6: Login to Site and Test Site Live
Login to backend and view frontend to test site.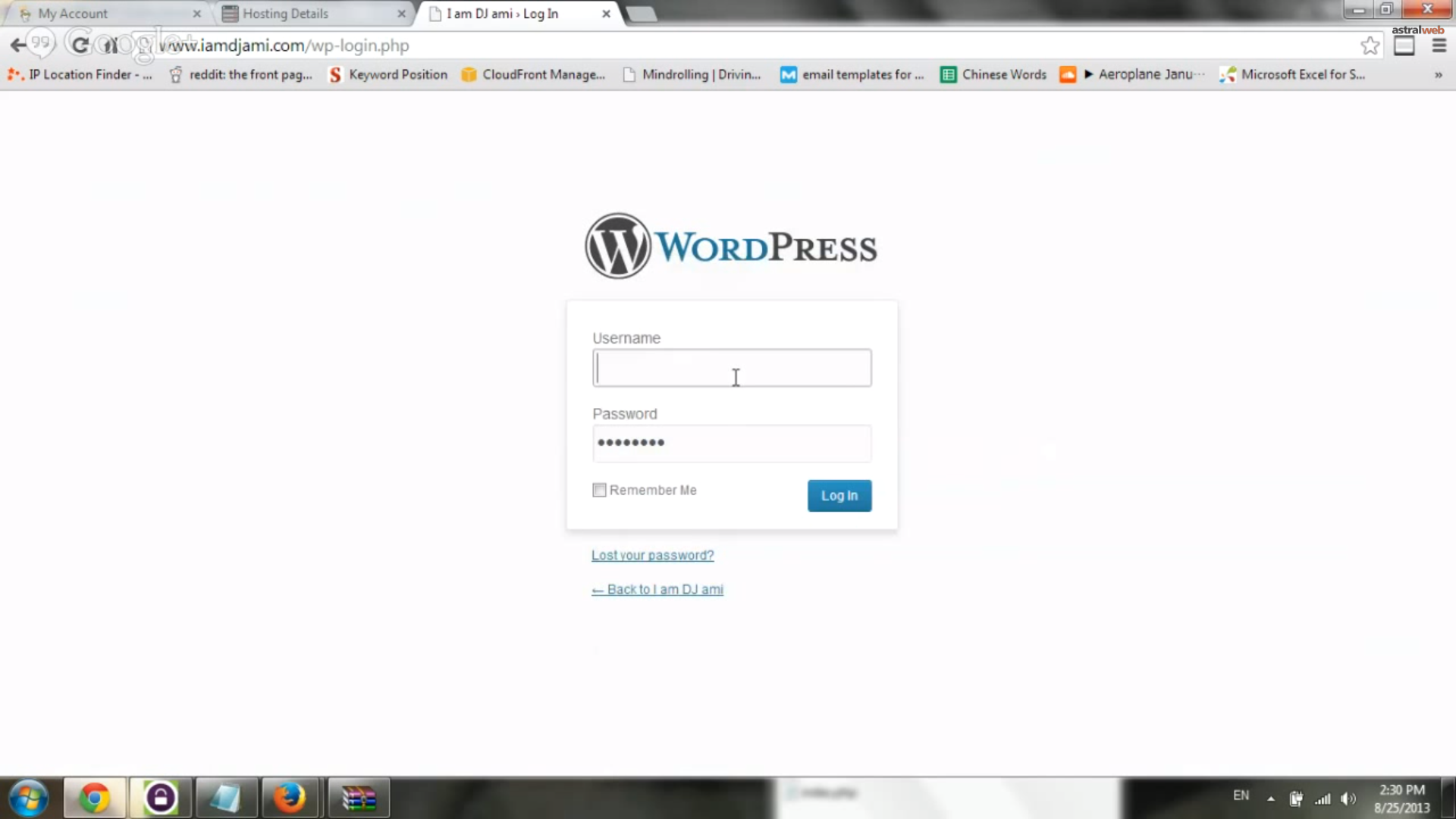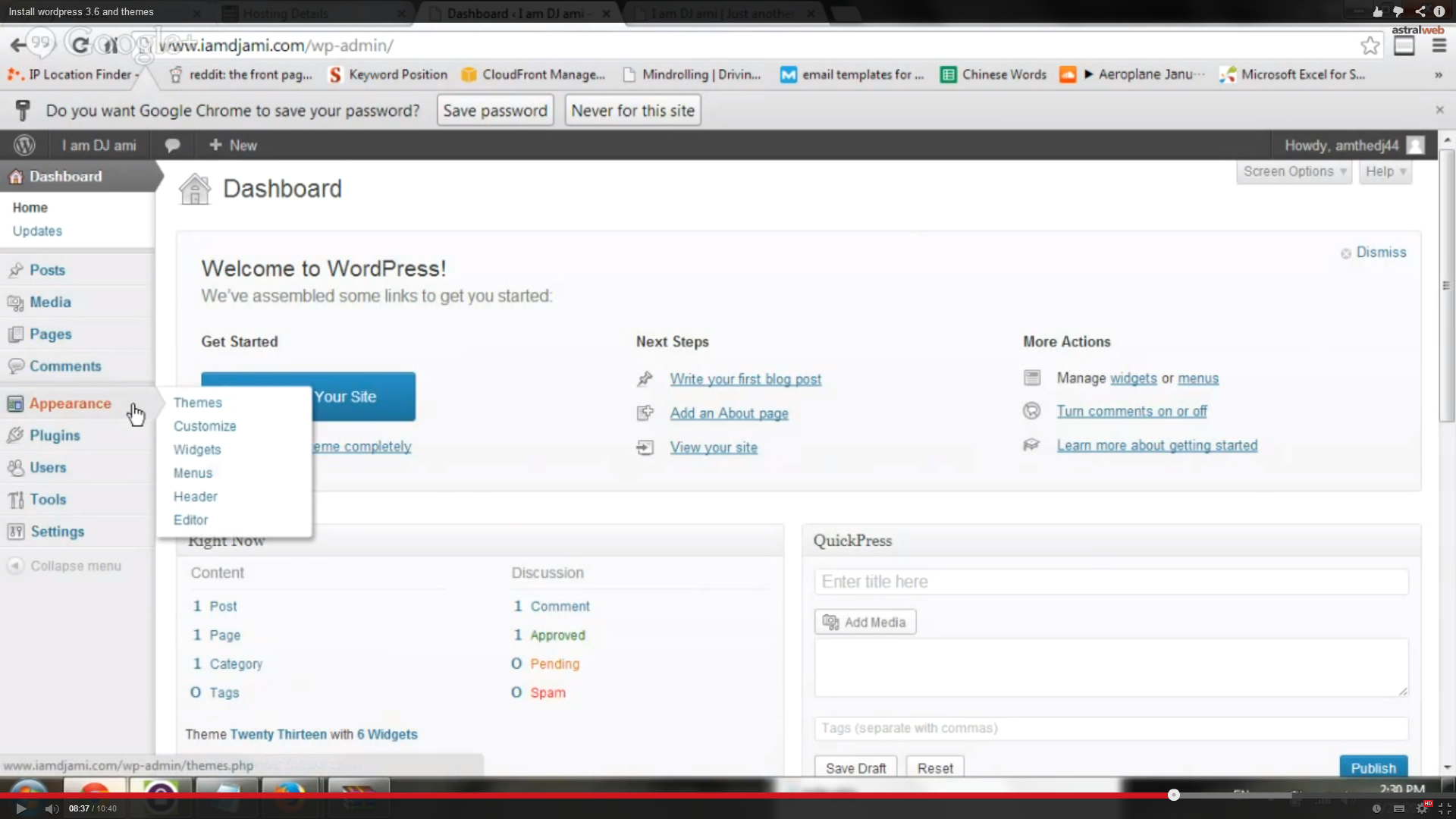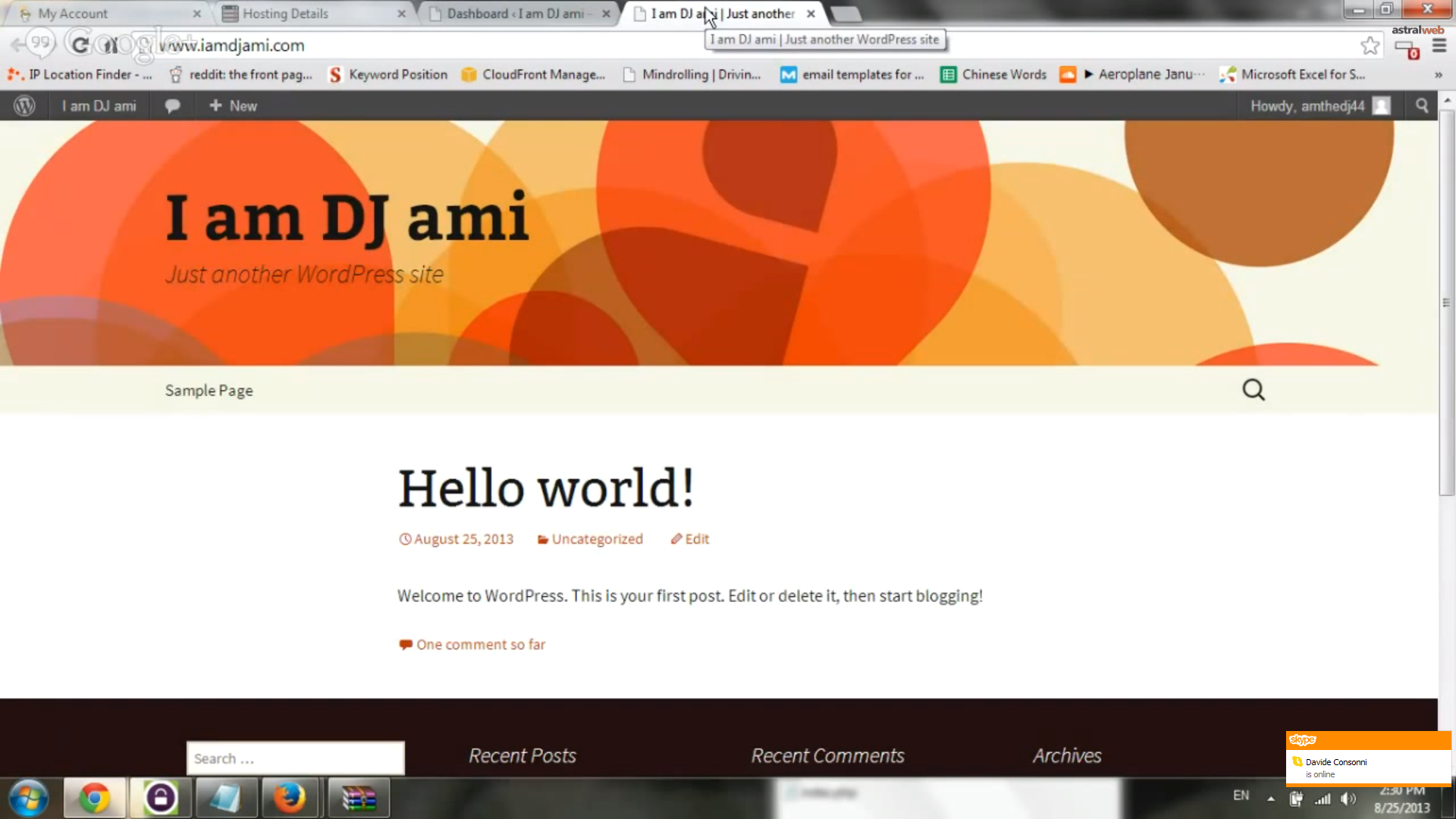 You're awesome! You made it!!!
---
Setup Theme:
Step 1: Login to Admin
Login to site.com/wp-admin/ on server.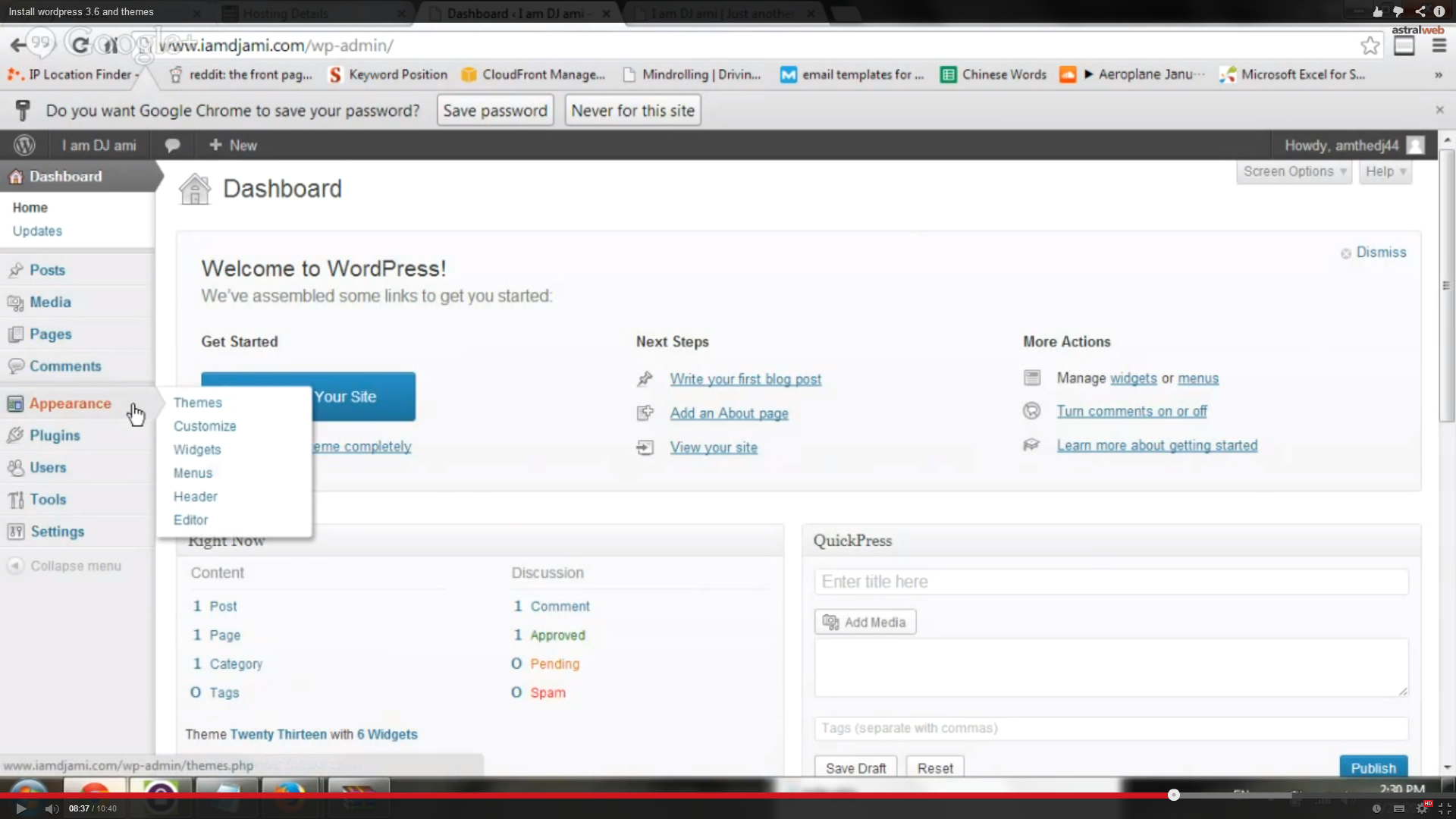 Option A – Install from wordpress existing theme
Step 2: Go to theme section
Go to appearance -> themes -> install themes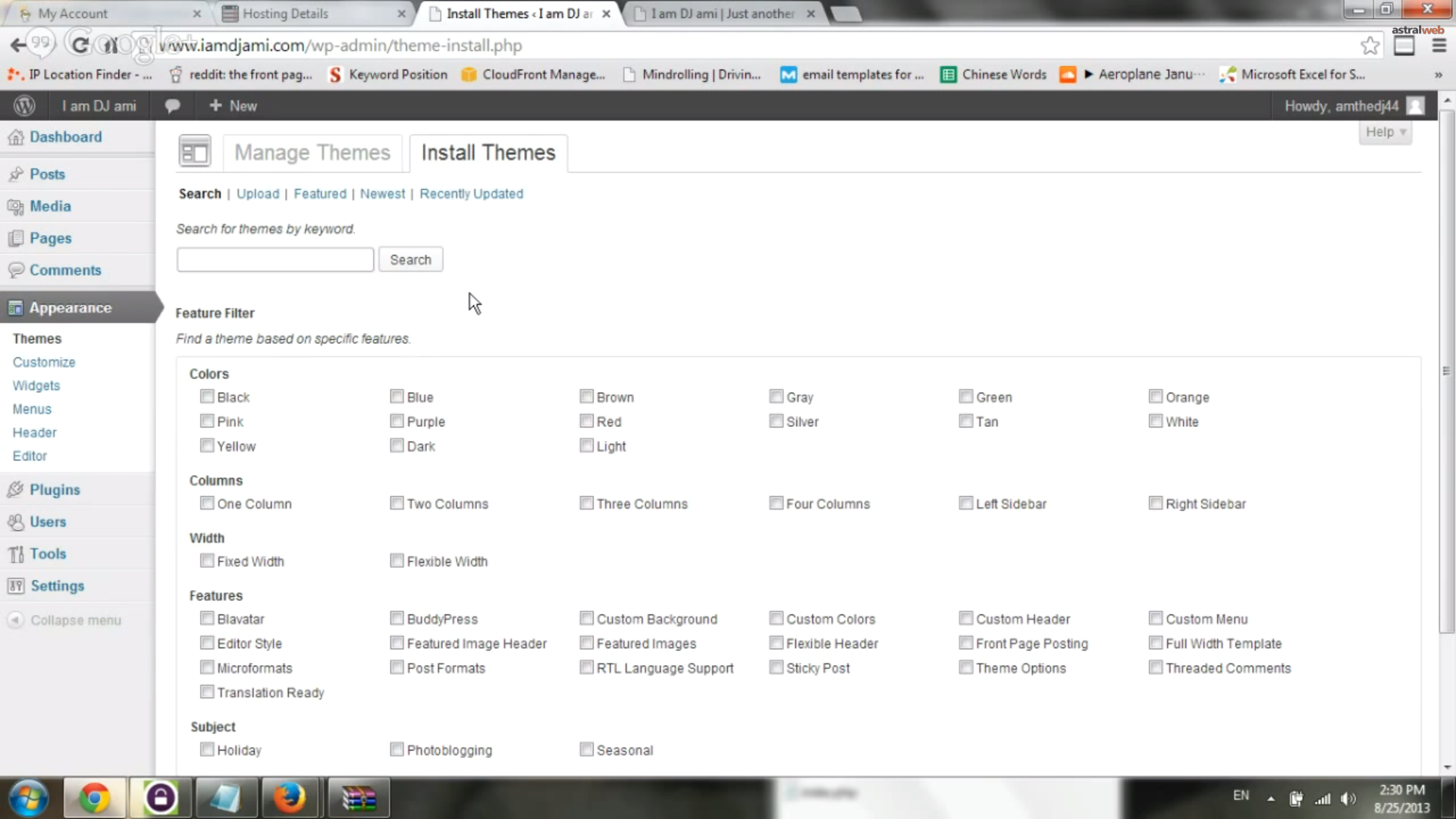 Step 3: Preview, Select and Install
Search for the desired theme and once you preview and are happy click on the install link and approve.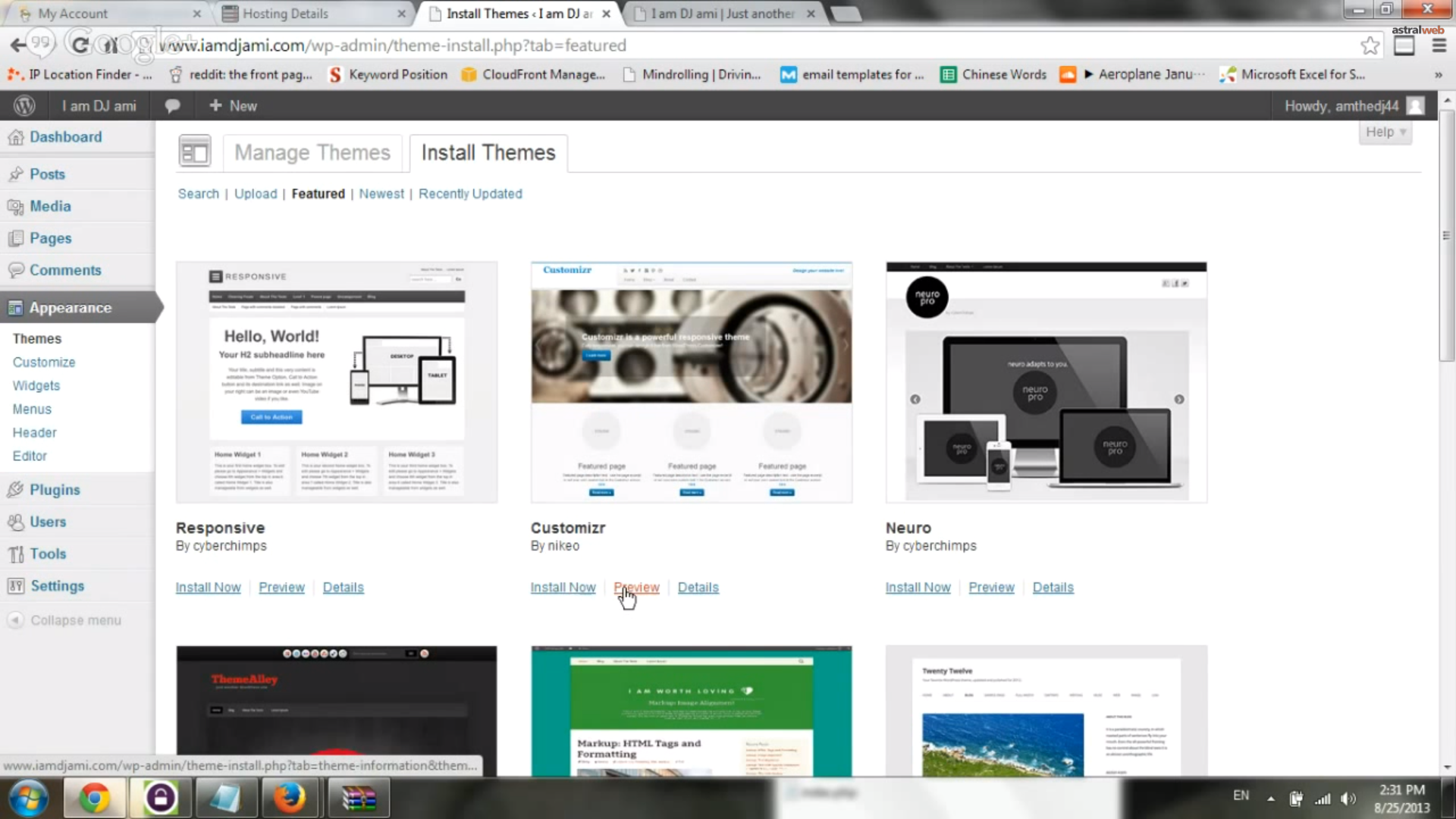 Step 4: View Live site
Go to main site and confirm that theme looks good.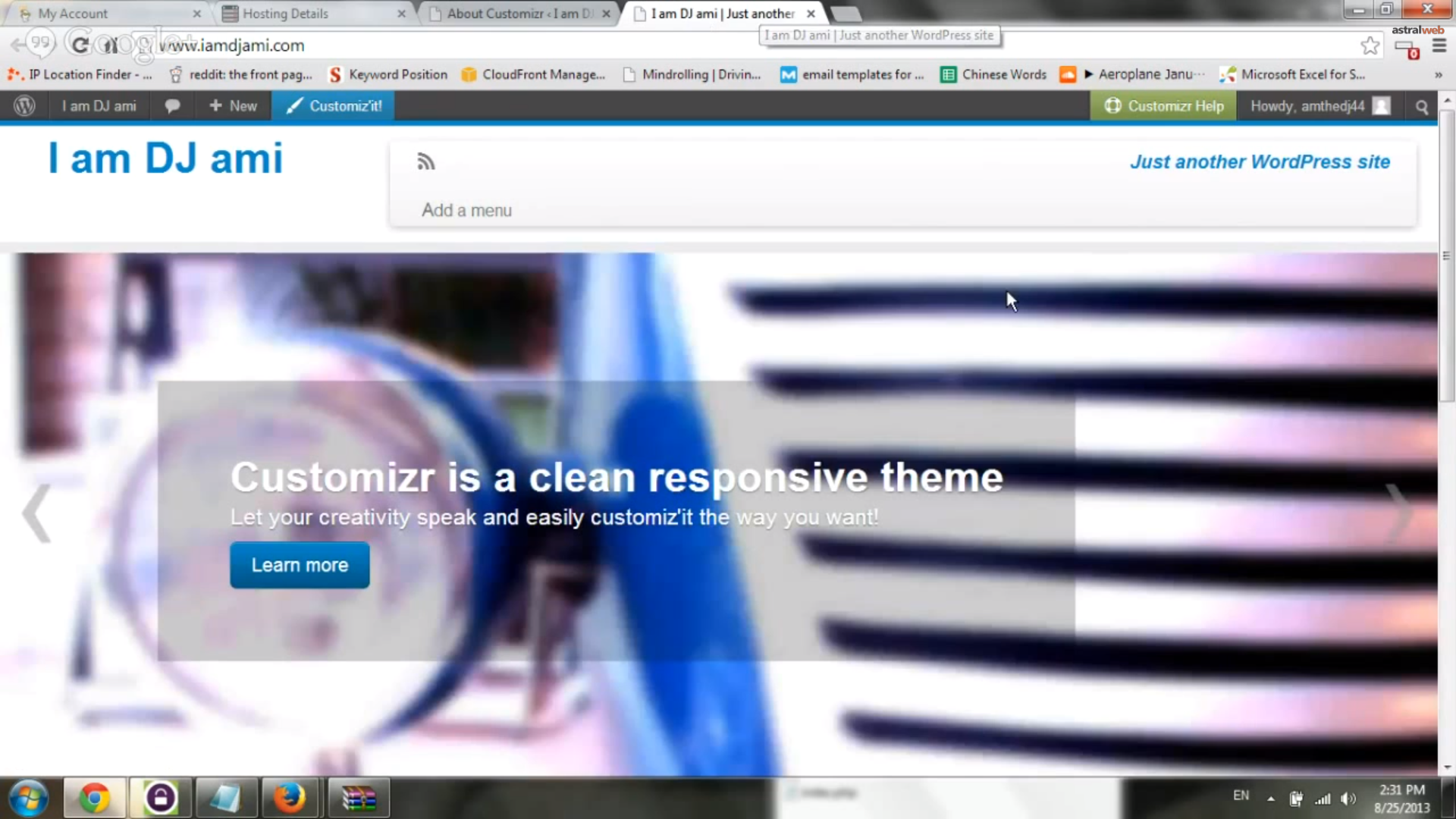 OPTION B: Get a theme from external source (free, paid)
Step 3: Upload to Server
Go to FTP -> /wp-content/themes/ and upload theme folder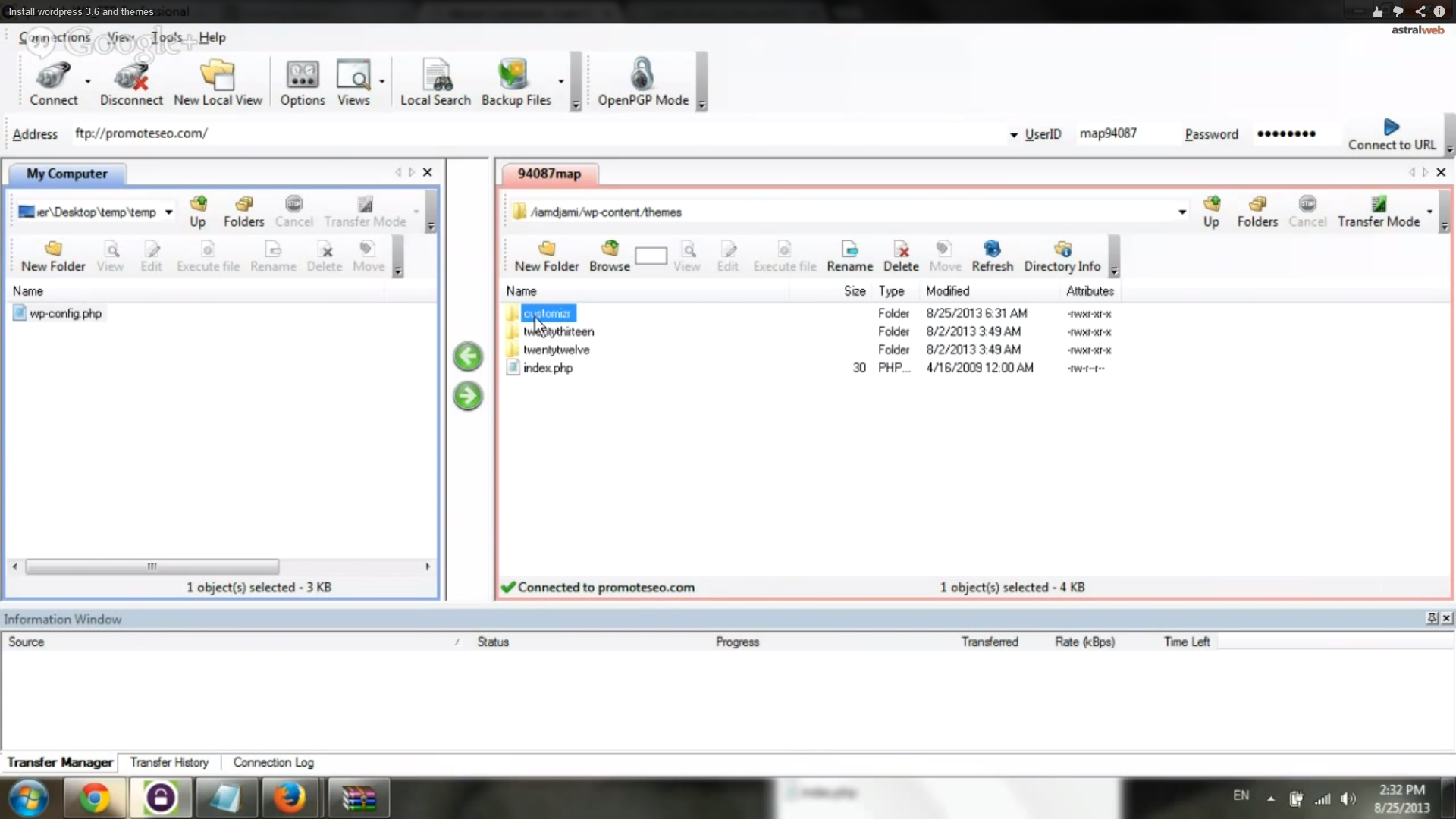 Step 4: Activate in Themes Section
Go to Admin -> Appearance -> Themes -> Manage Themes -> Available Themes and "activate"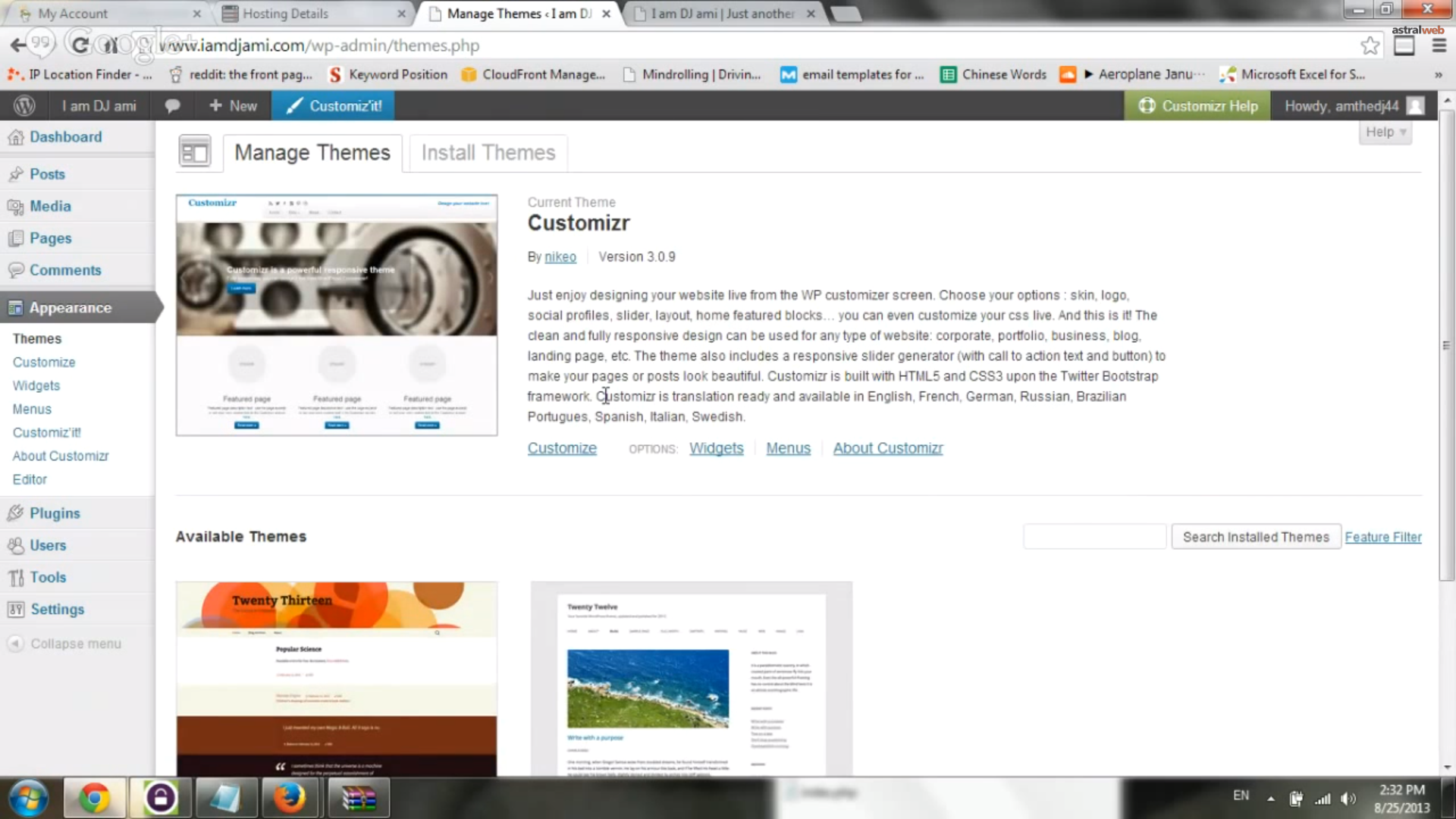 Step 5: View Live site
Go to main site and confirm that theme looks good.